Motorsport enthusiastic students looking for new challenges
Ecurie Aix
In 1999 some students of the RWTH Aachen had the idea to found a Formula Student Team. Already in the following year the plan became reality with Ecurie Aix.
The name of the team is a reference to the motorsport history of the Aachen region. The famous race track Spa-Francorchamps can be reached in less than an hour. It not only stands for the world-famous corner "Eau Rouge", but was also home to the Formula 1 team Ecurie Francorchamps, which was one of the dominant ones in motorsports at that time. The French word for racing team, Ecurie, was thus adopted in the name of the RWTH team and combined with Aix-la Chapelle, the French name for Aachen.
With the eac01 (ecurie aix car 1), Ecurie Aix was one of the first German teams to participate in Formula Student in 2002. Following the first car of the racing team, new bolides were built every two years, which participated in various events in the USA and the UK. Thus the eac02 proved itself in Birmingham and Detroit. In 2006, the eac03 competed in Detroit and Hockenheim.
Electric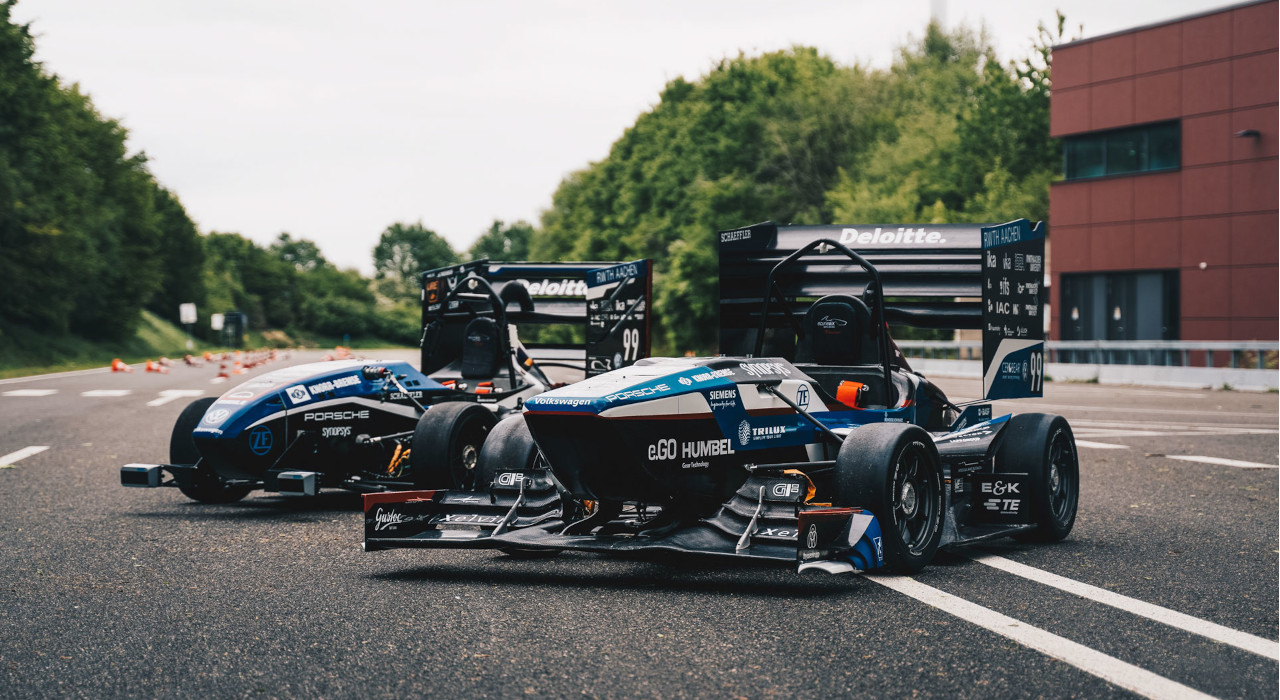 When Formula Student Electric was launched in 2010, we entered the race with our first electric bolide in the same year. Since 2014, we have been exclusively building racing vehicles with electric powertrains.
Driverless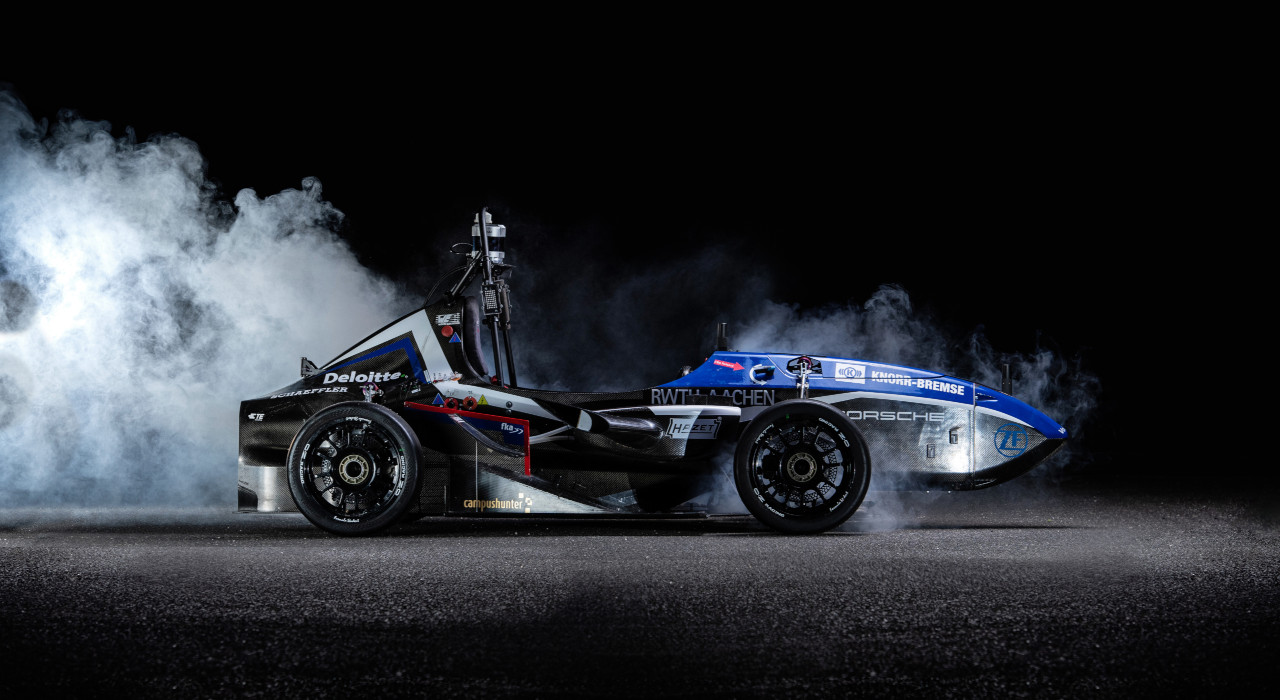 Following the trend in the automotive industry, an autonomous competition class was launched in 2017. The vehicles are to drive completely autonomously around the race track. In order to meet the new challenge, we participated directly in the first year of the competition with our first autonomous vehicle.
Combustion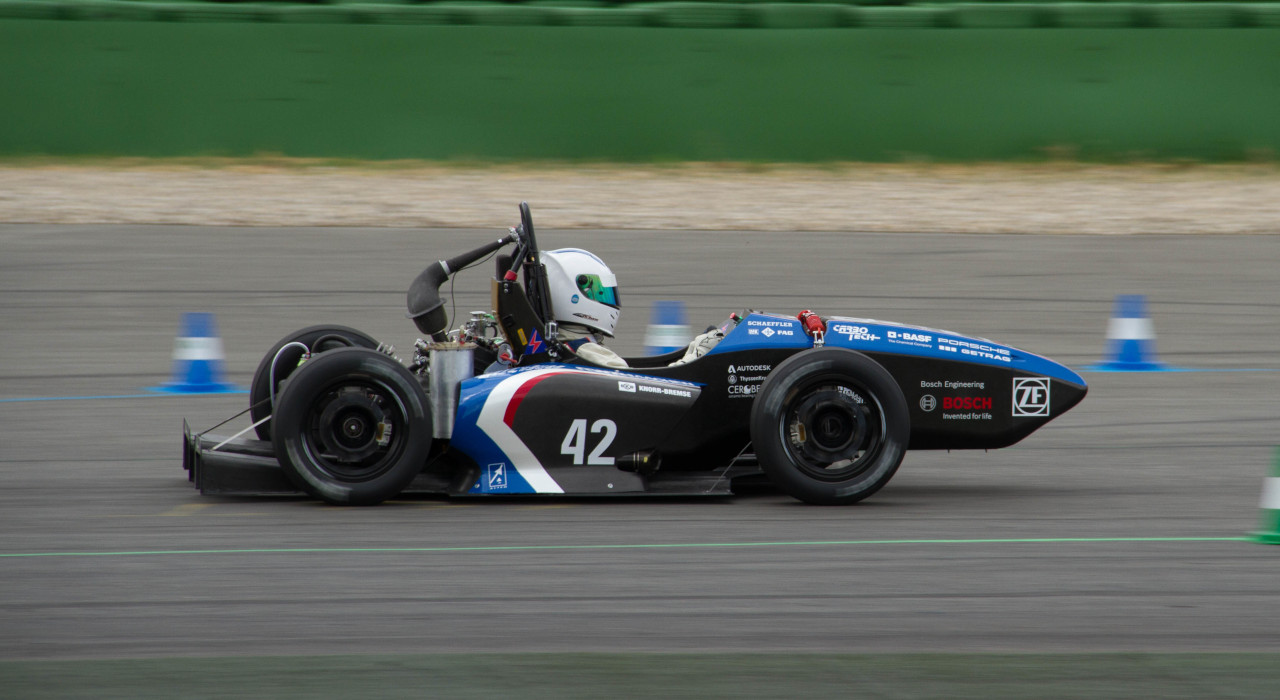 The first steps of our long Formula Student history were made with combustion vehicles. The first vehicle started in 2002.
The way a team is structured and communicates is essential for the success of the project. Therefore, we have introduced a new team structure that has significantly improved the interface work and work processes.